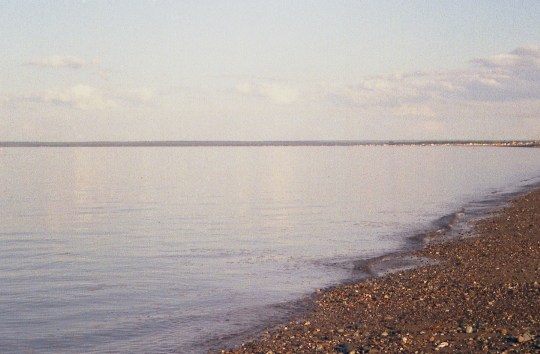 Acadian Coast PrayerPaddle
This will serve as (probably) a temporary website to keep information about the PrayerPaddle ministry.
For the purposes of the PrayerPaddle, the Acadian Coast has been defined as the southern coastline of the Gulf of St. Lawrence in the Canadian provinces of New Brunswick and Nova Scotia.
The purpose of the PrayerPaddle is summarized as:
To raise awareness of the Acadian Coast's spiritual needs, to pray for revival, and to plant seeds of evangelism and discipleship. Eventually we hope to see healthy Bible-believing churches ministering to Francophone, Anglophone, and First Nations communities within each of the civil parishes and county subdivisions along the coast.
Important links:
Most recent version of PrayerPaddle description (47 kB web page)
Most recent version of PrayerPaddle description (733 kB Microsoft Word file)
Outline of presentation on "The Church in Eastern Canada"
Fulton Street Prayer Meeting Revival
Encounter Canada 2008
June 11, 2008 update letter
Calendar for Loren White

Other files of interest:
Cell phone coverage in Maritime Provinces
Wind statistiscs for Miscou Island during June 2007

External links:
Canada's Christian heritage
Take Back Canada ministry
Prayer Canada
JesusAtlantic.com
Anglican Church of Canada
Canadian Convention of Southern Baptists
Convention of Atlantic Baptist Churches
Fellowship of Evangelical Baptist Churches
Pentecostal Assemblies of Canada
Presbyterian Church in Canada
Union d'Eglises Baptistes Francaises au Canada

For more information, contact Loren White at ldwhite68@gmail.com.